Punggol Plaza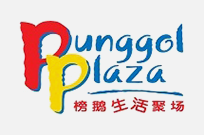 Punggol Plaza is a six-storey development comprising about 50 retail outlets ranging from eating places to fashion wear, electronics, educational centres, a supermarket and also a wet market catering to residents' needs for daily fresh produce.
Tel: 6343 9950
Complimentary shuttle services available, please refer to the routes and shuttle schedules below.
Kindly note that the timings have been revised since 1 June 2014.